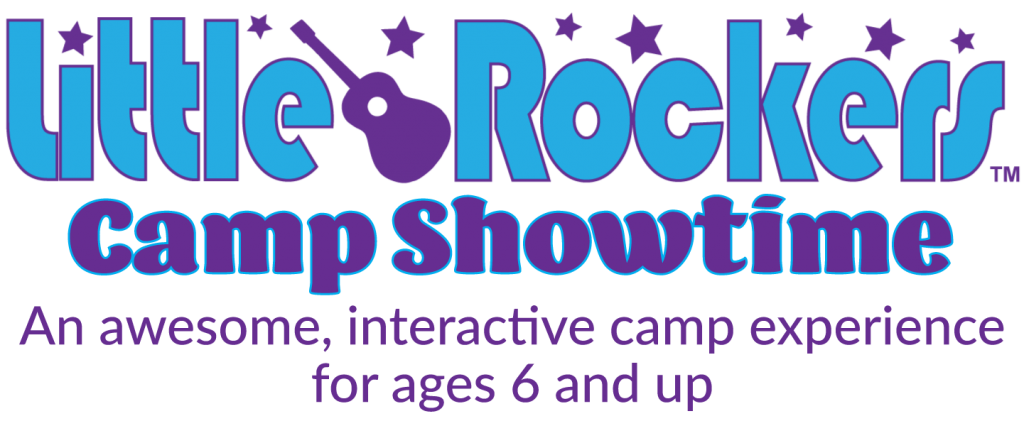 A great new camp experience for your kids this Summer. This day long music workshop has our talented Teaching Artists working with groups of campers to arrange and prepare a song which they will perform with our live band in an awesome end of the day Rock Concert blow-out.
We come with a 4 piece band of drums, bass, keyboards and electric guitar plus two Teaching Artist Singers to lead the band practice and emcee the show, and a sound person to put it all together into an unforgettable concert experience
Each age group picks a song from our list of Pop and Rock Hits and practices the lyrics with their counselors for several weeks leading up to the band's visit. Groups are encouraged to work on adding dance moves, creating costumes and a band banner to make it extra special.
On the day of the show, the band rehearses with each group for 20 minutes to get the kids comfortable singing with the band and practicing their dance moves
At the end of the day all the groups come together for an awesome Rock Concert finale, performing for the whole camp
The day long workshop is approximately 5-6 hours including rehearsal with each group and the concert finale
Appropriate for ages 6 and up
$2200 for up to 250 kids
Additional fee for larger groups
Travel fee for camps over 50 miles from us
Call or email for Summer 2021 booking schedule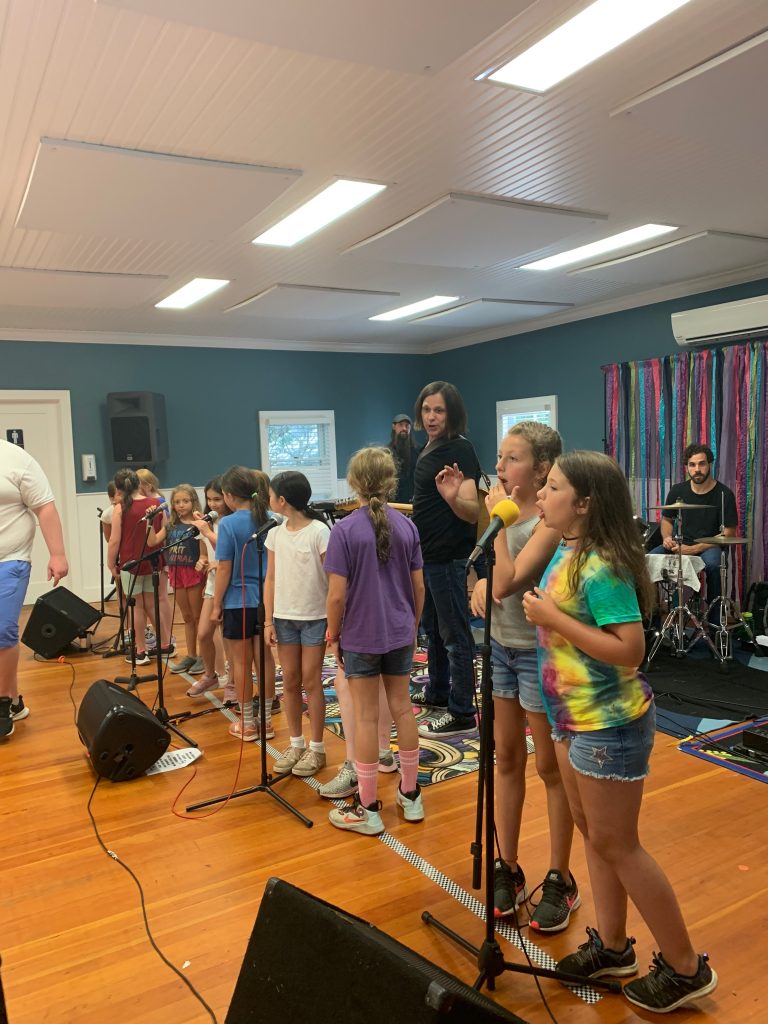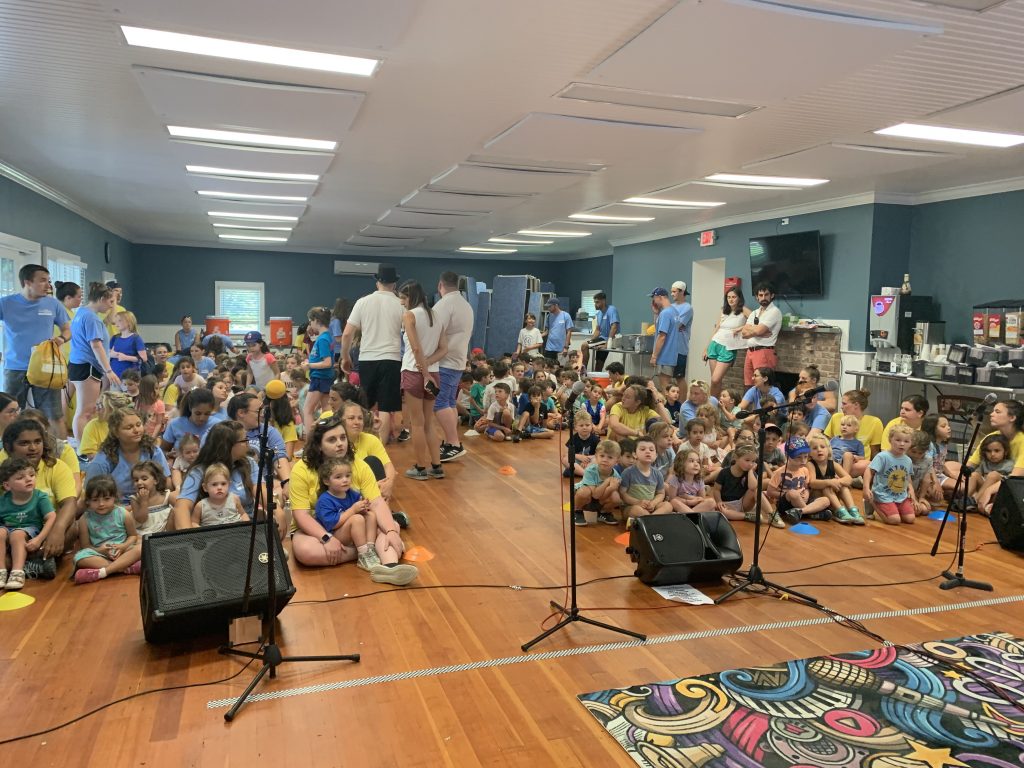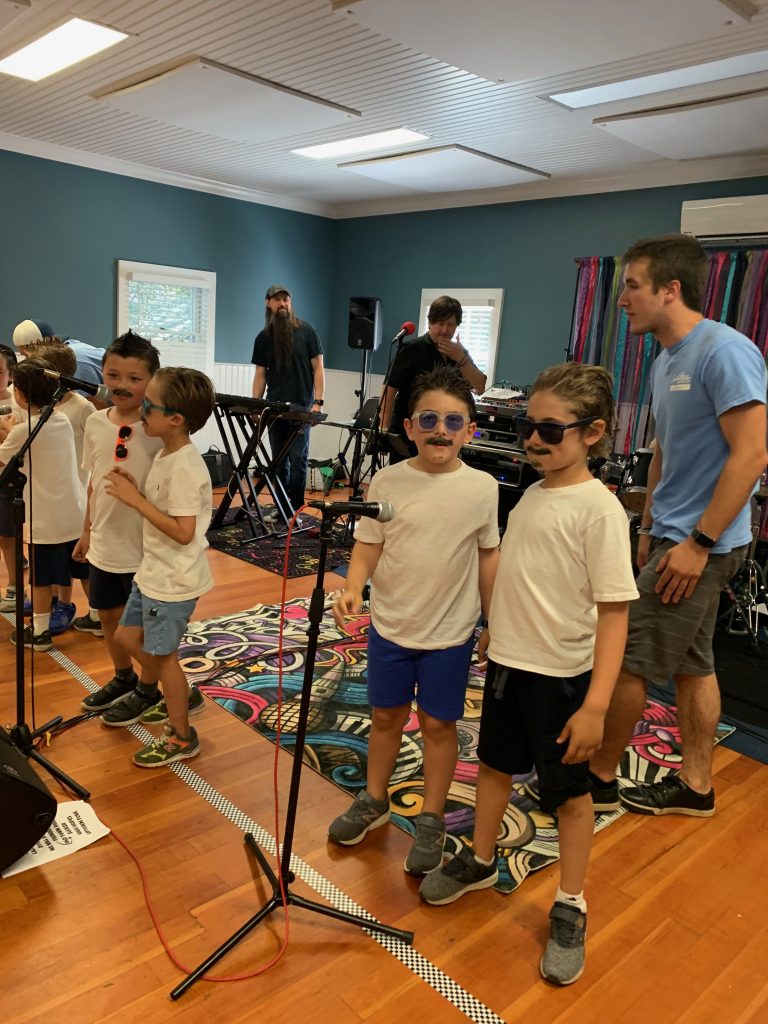 BOOKING NOW FOR SUMMER 2021!
732-530-8600 – ROCKOUT@LITTLEROCKERSMUSIC.COM